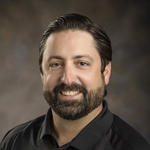 Andrew W Froehle,
PhD
Department:
Kinesiology & Health
Title:
Clinical Assistant Professor, Population & Public Health
Address:
Ervin J Nutter Center 304, 3640 Colonel Glenn Hwy, Dayton, OH 45435-0001
Major Active Projects
Dr. Froehle is a human biologist with training in biomechanics, exercise physiology, musculoskeletal anatomy, and evolutionary anthropology. His research centers on changes in physical performance and function across the lifespan, with a particular focus on the effects of hormonal and metabolic shifts (for example, during puberty and menopause) on functional outcomes. In terms of clinical relevance, Dr. Froehle's work treats abnormal physical function and changes in performance as potential indicators of underlying disease or disorder. His research also examines physical performance profiles as risk factors for subsequent injury or development of disease. Current research programs include:
Normal maturation of walking gait during puberty.
Pubertal development, walking gait biomechanics, and risk for anterior cruciate ligament injury.
Effects of menopausal estrogen reduction on fat metabolism and consequences for exercise capacity and fatigability.
Response of walking gait and physical function to weight loss following bariatric surgery.
Professional Positions
2016-present: Assistant Professor, Department of Kinesiology and Health
2016-present: Director of Orthopaedic Research
2013–present: Assistant Professor, Department of Orthopaedic Surgery, Sports Medicine and Rehabilitation
2013-2016: Assistant Professor, Department of Community Health/Population and Public Health Sciences
2011–2013: Postdoctoral Researcher, Department of Community Health, Wright State University Boonshoft School of Medicine
Select Publications and Presentations
Froehle AW, Laughlin RT, Teel DD, Sherwood RJ, Duren DL. 2014. Excess body weight loss is associated with non-pathological gait patterns in women 4 to 5 years after bariatric surgery. Obes Surg 24:253-259. PMID: 24008625
Froehle AW, Dollin N, Laughlin RT, Teel DD, Sherwood RJ, Duren DL. 2014. Bariatric surgery: effects on patient gait and function. Lower Extremity Review, March, 2014. [Full text]
Holton NE, Yokley T, Froehle AW, Southard TE. 2014. Ontogenetic scaling of the human nose in a longitudinal sample: implications for genus Homo facial evolution. Am J Phys Anthropol 153:52-60. PMID: 24318941
Duren DL, Šešelj M, Froehle AW, Nahhas RW, Sherwood RJ. 2013. Skeletal growth and the changing genetic landscape during childhood and adulthood. Am J Phys Anthropol 150:48-57. PMID: 23283664
Froehle AW. 2013. Postmenopausal health and disease risk from the perspective of evolutionary medicine. Anthropology and Aging Quarterly 34:61-86. [Full text]
Froehle AW, Yokley TR, Churchill SE. 2013. Energetics and the evolution of modern humans.  In: Smith FH, Ahern JCM, editors. The Origins of Modern Humans, Biology Reconsidered, 2nd Edition.  Hoboken, NJ: John Wiley & Sons, Inc. pp 285-320. 10.1002/9781118659991.ch8
Froehle AW, Hopkins SR, Natarajan L, Schoeninger MJ. 2013. Moderate-to-high levels of exercise are associated with higher resting energy expenditure in community-dwelling postmenopausal women. Appl Physiol Nutr Metab 38:1147-1153. PMID: 24053522
Froehle AW, Nahhas RW, Sherwood RJ, Duren DL. 2013. Age-related changes in spatiotemporal characteristics of gait accompany ongoing lower limb linear growth in late childhood and early adolescence. Gait Posture 38:14-19. PMID: 23159678
Froehle AW, Kellner CM, Schoeninger MJ. 2012. Multivariate carbon and nitrogen stable isotope model for the reconstruction of prehistoric human diet. Am J Phys Anthropol 147:352-369. PMID: 22213005
Froehle AW, Kellner CM, Schoeninger MJ. 2010. FOCUS: Effect of diet and protein source on carbon stable isotope ratios in collagen: follow up to Warinner and Tuross (2009). J Archaeol Sci 37:2662-2670.
Froehle AW, Churchill SE. 2009. Energetic competition between Neandertals and anatomically modern humans. Paleoanthropology 2009:96-116.
Froehle AW. 2008. Climate variables as predictors of basal metabolic rate: new equations. Am J Hum Biol 20:510-529. PMID: 18461599
Froehle AW, Schoeninger MJ. 2006. Intraspecies variation in BMR does not affect estimates of early hominin total daily energy expenditure. Am J Phys Anthropol 131:552-559. PMID: 16941603
Education History:
University of California, San Diego, Ph.D., 2011, Anthropology
University of California, San Diego, M.A., 2004, Anthropology
University of Wisconsin-Madison, B.A., 2001, Anthropology
Academics
Teaching:
Courses Taught:
KNH 2530: Kinesiology
KNH 7800: Research Methods and Program Evaluation
Is this you?
Log in
to update your profile.