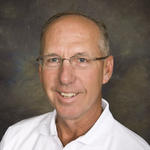 Drew Pringle,
Ed.D., F.A.C.S.M.
Department:
Kinesiology & Health
Title:
Associate Professor/Chair, Kinesiology and Health, Program Director of Sports Management Masters Degree Program and Associate Professor/Orthopaedic Surgery, Sports Medicine, and Rehabilitation.
Address:
Ervin J Nutter Center 316, 3640 Colonel Glenn Hwy., Dayton, OH 45435-0001
Is this you?
Log in
to update your profile.