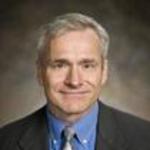 James W. Hamister,
Ph.D.
Department:
Info Syst & Supply Chain Mgt
Title:
Associate Professor, Information Systems and Supply Chain Management
Address:
Rike Hall 279, 3640 Colonel Glenn Hwy., Dayton, OH 45435-0001
James W. Hamister, Ph.D.
James W. Hamister is an Assistant Professor of Supply Chain Management in the ISSCM Department at Wright State University and recently defended his dissertation at The State University of New York at Buffalo with the major area of research being in Supply Chain Management.  He also holds an MBA from Cornell University with majors in Operations Management and International Business, and a BSME from General Motors Institute.
Prior to pursuing his Ph.D., Dr. Hamister had 15 years of industry experience, working as a manufacturing project engineer installing manufacturing systems for a major manufacturer in both Europe and South America, and for a mid-size manufacturer in Quality Management and General Management.
Dr. Hamister's research interests revolve around the interface between marketing and operations management.  His ongoing research projects involve the study of supply chain management initiatives in retail organizations and Six Sigma quality improvement initiatives.  His publications are in The International Journal of Production Engineering and The Proceedings of EurOMA Conference, as well as conference presentations for the Production and Operations Management Society and the Decision Sciences Institute.
Is this you?
Log in
to update your profile.