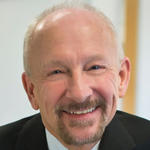 Larry J. Ream,
PhD
Department:
NeuroScience Cell Bio Physio-COSM
Title:
Associate Professor, Vice Chair for Education and Director of Graduate Programs in Anatomy and in Physiology and Neuroscience
Address:
White Hall 105A, 3640 Colonel Glenn Hwy., Dayton, OH 45435-0001
Education History:
Ph.D., University of Kansas, 1976
Academics
Graduate Microanatomy, Course Director
Cells, Tissues and Organ Systems, Boonshoft School of Medicine, Course Director
Graduate Microanatomy
This one-semester graduate course covers basic introductory principles of human cell biology along with a complete histological survey of human tissues and organs. The course is centered around laboratory experiences using the light microscope where students are not only required to identify cells, tissues and organs, but also to integrate the principles and concepts emphasized in the lecture portion of the course with what is seen under the microscope. Electron microscopy is also emphasized and is mastered through several computer assisted learning programs. The course is rigorous and challenging, and is very similar to histology/cell biology courses taught to first year medical students. Microanatomy (ANT 7210) is an 5-credit course and taught only during the fall semester. The course is letter graded and enrollment is by instructor permission only.
Professional
Awards/Recognition:
Senior Faculty Award, Wright State University, Academy of Medicine, Boonshoft School of Medicine, 2011
Robert J. Kegerreis Distinguished Professor of Teaching, Wright State University, 2007
Elected member of Alpha Omega Alpha, Honor Medical Society, Boonshoft School of Medicine, 1998
Eleven-time recipient of the Teaching Excellence Award, Boonshoft School of Medicine, 1980, 1989, 1992, 1995, 1998, 2002, 2007, 2008, 2012, 2013, 2015
Excellence in Medical Education Award,  Boonshoft School of Medicine, 1992, 2007
Presidential Award for Excellence in Teaching, 1996, Wright State University
Is this you?
Log in
to update your profile.