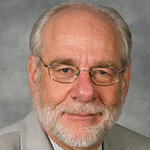 William M. Klykylo,
MD
Title:
Director, Child & Adolescent Psychiatry; Professor, Psychiatry; Associate Professor, Pediatrics
Address:
Eliz. Pl., E. Med. Plaza, 627 S Edwin C Moses Blvd Ste 1, Dayton, OH 45417-3474
Certification
American Board of Psychiatry & Neurology: Psychiatry, 1980; Child & Adolescent Psychiatry, 1983
Academic Interests
Autistic and other developmental disorders
Child psychiatry education
Communication disorders
Health care delivery systems
Representative Publications
Articles:
Bienenfeld, D., et al (Klykylo, W.) Incentives for Teaching Psychiatry. Academic Psychiatry, 1997; 21:91-97.
Bienenfeld, D., Klykylo, W., Knapp, V. Process and Product: Development of Competency-Based Measures for Psychiatric Residency. Academic Psychiatry, 2000; 24:68-76.
Gillig, P.M., Markert, R., Bienenfeld, D., Klykylo, W., Rudisill, J., Kay, J., and Bourgeois, J. Community vs. Private Practice Psychiatrists: Lifestyle and Role as Related to Career Track. Administration and Policy in Mental Health, Vol. 29, No. 2: 173-176, November 2001.
Books, Chapters, and Invited Papers:
Klykylo, W.M. Comorbidity. In The Encyclopedia of Psychotherapy, Academic Press. In press.
Cowperthwaite, R., and Klykylo, W., Psychiatric Disorders in Patients with Mental Retardation. Hospital Physician Psychiatry Board Review Manual, Vol. 6, Part 1. Turner White Communications, Wayne, PA, 2002.
Klykylo, W.M.: Communication Disorders. In Psychiatry, Second Edition, eds.: A. Tasman, J. Kay, J. Lieberman, John Wiley & Sons, London, in press.
Reviews:
Klykylo, W.M.: Review of John H. Menkes, Textbook of Child Neurology, Fourth Edition, American Journal of Psychiatry, 148:9, September 1991.
Klykylo, W.M.: Review of J. Zimmerman and G. Annis, Treatment Approaches with Suicidal Adolescents, Journal of the American Academy of Child and Adolescent Psychiatry, 35 (9), September 1996.
Klykylo, W.M.: Review of J. Solomon and C. George. Attachment Disorganization, American Journal of Psychiatry, May 2001.
Education History:
M.D., University of Michigan, 1970-75
Internship: Flexible Medicine/Family Practice, Oakwood Hospital, Dearborn, Michigan, 1975-76
Residency: Psychiatric Resident I and II, University of Cincinnati Medical Center, 1976-78
Fellowship: Child Psychiatry, University of Cincinnati, 1978-80
Laughlin Fellow: National Psychiatric Endowment Fund (American College of Psychiatry), 1980
Is this you?
Log in
to update your profile.