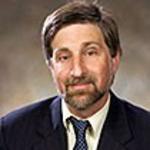 Alan S. Chesen,
M.S., M.B.A.
Department:
Info Syst & Supply Chain Mgt
Title:
Senior Lecturer, Information Systems and Supply Chain Management
Address:
Rike Hall 274, 3640 Colonel Glenn Hwy, Dayton, OH 45435-0001
Mr. Alan S. Chesen, MS, MBA.
Mr. Alan S. Chesen is a Senior Lecturer in the ISSCM Department of the Raj Soin College of Business at Wright State University.  He holds an MBA from the College of Business and Administration at Wright State in the area of Management Science.  He also holds a Master of Science Degree in Education from Indiana University Bloomington and a Bachelor of Science Degree in Mathematics from Bucknell University.  He teaches Business Statistics courses at Wright State and has also taught courses in Operations Research and Operations Management as well.  He has worked in private industry and also in higher education in an administrative capacity.  His area of research concerns itself with teaching pedagogy in the area of statistics.  He has presented his work in this area at professional conferences and meetings.  He has reviewed textbooks for major publishing companies.  He was the recipient of the Outstanding Teaching Award for Lecturers from the Wright State in 2004.  He was recognized as the Outstanding Teaching Faculty Member in his department in 2013.  He has received other teaching awards from the college and also from his department during his tenure as a faculty member at Wright State.  He has performed and continues to perform various service activities and has served on many committees and boards both within the university and in the community at large.
Is this you?
Log in
to update your profile.