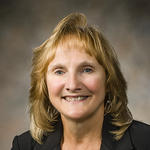 Cindy Vanzant,
M.A.
Department:
Inclusive Excellence
Title:
Assistant Director, Women's Center
Address:
Millett Hall 148, 3640 Colonel Glenn Hwy., Dayton, OH 45435-0001
Cindy Vanzant has been in the Women's Center since 1994 and has loved every moment!  My unknown passion for women, gender and social justice issues, blossomed and grew from the day I began my work in the center. Advocating for equality and violence prevention has truly been fulfilling and heartwarming.  I also have a very soft place in my heart for student-parents, and strive daily to provide resources to help them as they pursue their college degrees.   Additionally, as an alum and two-time graduate of Wright State University, where I have earned my undergraduate and graduate degrees, I am proud to be a part of a community that is not only welcoming, but also a life-changing learning environment.  
Is this you?
Log in
to update your profile.