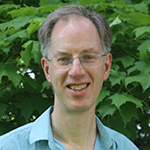 David N. Seitz,
Ph.D.
Department:
English Language & Literatures
Address:
Millett Hall 473, 3640 Colonel Glenn Hwy, Dayton, OH 45435-0001
David Seitz is a Professor of Composition and Rhetoric at Wright State University where he teaches composition, creative nonfiction, rhetoric, ethnography, and literacy studies. With Julie Lindquist, he has published Elements of Literacy (Longman/Pearson, 2008) a textbook that makes accessible literacy research in five sites of practice: mind, culture, social class, work, and technology. His ethnographic research, Who Can Afford Critical Consciousness?: Practicing a Pedagogy of Humility (Hampton Press, 2004) addresses approaches to critical pedagogy with working class and multicultural students. In addition, he has written on teaching ethnography in undergraduate rhetoric courses, teaching the mediations of ethnographic and virtual worlds, innovative practices for graduate teaching, and most recently on students writing parody to analyze rhetoric.
Is this you?
Log in
to update your profile.