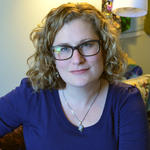 Julianne Weinzimmer,
Ph.D.
Department:
Sociology & Anthropology
Title:
Associate Professor and Interim Director of Women, Gender and Sexuality Studies
Address:
Millett Hall 264, 3640 Colonel Glenn Hwy., Dayton, OH 45435-0001
Julianne Weinzimmer is Associate Professor of Sociology in the Department of Sociology/Anthropology. Her areas of specialization include social stratification and inequality, race and ethnicity, gender, sexuality, qualitative methods and sociological theory. She also does research on teaching within sociology. Julianne is the proud recipient of the 2014 Faculty Diversity Advocate Award from the Office of Multicultural Affairs and Community Engagement at WSU. She is also mother to Matilda and Orion as well as three cats and one hyper dog. She and her partner, Scott (a professor of english writing), live in Washington Township, where they enjoy hiking in the nature park behind their house.
EDUCATION
Ph.D. 2008, Sociology, Duke University, North Carolina
M.A. 2004, Sociology, Duke University, North Carolina
B.A. 2000, Sociology and Psychology, University of California, Davis
COURSES
Race and Ethnicity; Sociology of Gender; Social Theory; Gender and Sexuality: Global Issues; Qualitative Feminist Methods; Popular Culture: Race, Gender and Sexualities
SCHOLARSHIP
Weinzimmer, J. & and Bergdahl, J. 2018. "The Value of Dialogue Groups for Teaching Race and Ethnicity." Teaching Sociology, 46(3). http://journals.sagepub.com/doi/full/10.1177/0092055X18767721 
Weinzimmer, J., & Twill, S. (2015). "Understanding 'The Panty Shanty': Off-Campus House Signs as Cultural Texts on Gender and Sexuality." Journal of Gender Studies. http://www.tandfonline.com/doi/abs/10.1080/09589236.2014.1000284
Weinzimmer, J. (2014, September 28). "America's trivialization of domestic violence." Retrieved from http://www.daytondailynews.com/news/news/opinion/the-nfls-domestic-violence-problem/nhWgp/
Weinzimmer, J., Bach, R., & Bhandari, S. (2013). "Motherhood, Empowerment, and Resilience within the Context of Intimate Partner Violence." Sociation Today, 11(2). Retrieved from http://www.ncsociology.org/sociationtoday/v112/outline22.html
Weinzimmer, J. (2011). Homeland Conflict and Identity for Palestinian and Jewish Israeli Americans. The New Americans: Recent Immigration and American Society. LFB Scholarly Publishing LLC., El Paso, TX.
Bach, R. & Weinzimmer, J. (2011). "Exploring the Benefits of Community-Based Research in a Sociology of Sexualities Course." Teaching Sociology, 39(1), 57-72. Retrieved from http://tso.sagepub.com/content/39/1/57.abstract  
Is this you?
Log in
to update your profile.