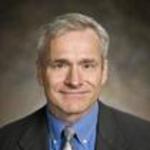 James W. Hamister,
Ph.D.
Department:
Info Syst & Supply Chain Mgt
Title:
Associate Professor and Chair
Address:
Rike Hall 251, 3640 Colonel Glenn Hwy., Dayton, OH 45435-0001
James W. Hamister, Ph.D.
James W. Hamister is an Associate Professor in the Department of Information Systems and Supply Chain Management at Wright State University and interim chair of the Department of Information Systems and Supply Chain Management. He also is responsible for the Center for Supply Chain and IT Innovation. The center's mission is to become the region's leading resource for research and education in best practices for integrated supply chain and information technology innovation. Dr. Hamister is also extensively involved with online education. He served as Academic Director of the Master of Science in Logistics and Supply Chain Management program and has earned multiple teaching awards. His current research interests include applied analytics and visualization techniques for supply chain risk and purchasing category management. His publications appear in high-quality academic journals such as Journal of Business Logistics, International Journal of Operations and Production Management, and International Journal of Retail and Distribution Management. Prior to earning his Ph.D., Dr. Hamister had 15 years of industry experience in manufacturing management. 
Is this you?
Log in
to update your profile.