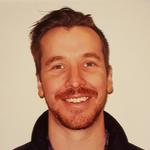 Jeremiah Daniel Gaddy,
MD
Title:
Assistant Professor, Emergency Medicine
Address:
88th MDOS/SGOE, 4881 Sugar Maple Dr., Wright-Patterson AFB, OH 45433
Emergency Medicine has been a passion of mine since I began working as an EMT and volunteering with Swiftwater Rescue and Search and Rescue teams in Asheville, North Carolina. In my opinion Emergency Medicine is the most raw and unfiltered type of medicine, characterized by unscheduled and undifferentiated patients, with limited resources and limited information. This field magnifies the importance of good clinical skills and decisive actions. My interests are in Emergency Medical Services, wilderness medicine and emergency medicine in resource limited environments.  I am currently the Military Clerkship Director and love teaching and learning from our terrific residents and medical students. 
Education History:
B.A., Psychology, University of North Carolina, Chapel Hill, North Carolina, 2006
EMT-Basic, EMT-Intermediate, EMT-Paramedic, McDowell Community College, 2007-2011
M.D., East Tennessee State University, Johnson City, Tennessee, 2015
Residency, Emergency Medicine, Wake Forest Baptist Medical Center, Winston-Salem, North Carolina, 2018
Professional
Publications:
Wolf M, ​Gaddy J​. EMS, Altitude Related Conditions and Treatment. In: StatPearls (Internet). StatPearls Publishing. ​https://www.ncbi.nlm.nih.gov/books/NBK539874
Cardiovascular Conditions in the Observation Unit. Beyond Chest Pain. ​Gaddy, Jeremiah D. et al. Emergency Medicine Clinics, Volume 35, Issue 3, 549 - 569. August 2017.
Professional Affiliations/Memberships:
American College of Emergency Physicians: 2015-present
Alpha Omega Alpha: 2014-present
Gold Humanism Honor Society: 2014-present
Is this you?
Log in
to update your profile.