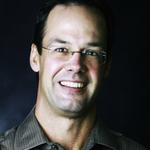 Judson B. Murray,
Ph.D.
Department:
Sch of Humanities & Cult. Studies
Title:
Associate Professor
Judson Murray received his B.A. summa cum laude and "with distinction" in Religious Studies from The Ohio State University. He holds an M.T.S. from Harvard Divinity School, and was awarded the John and Ineke Carman Scholarship (1996-97) from the Center for the Study of World Religions at Harvard University. His Ph.D. is from Brown University's Department of Religious Studies. While completing his doctorate at Brown, he was awarded a Charlotte W. Newcombe Doctoral Dissertation Fellowship from the Woodrow Wilson Foundation. Dr. Murray has taught at Connecticut College as a Visiting Lecturer of Chinese History. He currently serves as a member of the Steering Committee of the Midwest Conference on Chinese Thought.
Teaching
Dr. Murray teaches an array of courses on East Asian thought and religions, including Nonwestern Religions (Honors, Classroom, and Online sections), Asian Philosophy, Chinese Religions, Japanese Religions, Daoism, Confucianism, Zen Buddhism, Human Rights in China, Comparative Asian Mysticism, Asian Religions and Ecology, and Asian Medicine (co-taught with Dr. Valerie Stoker). He was the recipient of the 2013 Honors Teacher of the Year Award, and in 2011 he received an Excellence in Teaching with Writing Award from Wright State's Writing Across the Curriculum Program.
Research
Dr. Murray's principal areas of research include Chinese religions and early Chinese intellectual history. He is a contributor to The Huainanzi: A Guide to the Theory and Practice of Government in Early Han China (Columbia, 2010), The Essential Huainanzi (Columbia, 2012), and The Huainanzi and Textual Production in Early China (Brill, 2014). He is the author of other scholarly articles appearing in Early China, Asia Major, Dao: A Journal of Comparative Philosophy, The Journal of Moral Education, and the Oxford Research Encyclopedia of Religion (two articles: 1) "Daoist Mysticism," and 2) "Confucian Mysticism"). His current research analyzes Confucian practices of moral self-cultivation through the theoretical constructs and methodologies developed in the emerging field of Contemplative Studies.
"Only Jade Can Epitomize Human Virtue": Ideas on Education and Moral Development in Han-Period China
https://link.springer.com/article/10.1007/s11712-019-09656-5
https://www.cambridge.org/core/journals/early-china/article/study-of-yao...
https://cup.columbia.edu/book/the-huainanzi/9780231142045
https://cup.columbia.edu/book/the-essential-huainanzi/9780231159814
https://brill.com/view/book/edcoll/9789004265325/B9789004265325_011.xml?...
https://www.tandfonline.com/doi/full/10.1080/03057240.2012.721759
https://oxfordre.com/religion/view/10.1093/acrefore/9780199340378.001.00...
https://oxfordre.com/religion/view/10.1093/acrefore/9780199340378.001.00...
Is this you?
Log in
to update your profile.
Attachments