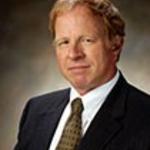 Larry Weinstein, Ph.D.
Dr. Larry Weinstein is a Professor of Operations and Supply Chain Management in the ISSCM Department of the Raj Soin College of Business at Wright State University.  He received his doctorate from the University of Kentucky in Operations Management.  Prior to coming to Wright State, he taught at Eastern Kentucky University and Ball State University. He served as a member of the Board of Examiners for the Baldrige National Quality Award program in 2001, 2002, and 2003.  He also has served as a senior examiner and judge for the Ohio Award for Excellence.
Dr. Weinstein's publications include Integrating maintenance and production decisions in a hierarchical production planning environment, What Higher Education Should Be Teaching About Quality But Is Not, Integrating Six Sigma Concepts In An MBA Quality Management Class, Use Of Baldrige Assessment Techniques In Strategic Planning And Assessment For Arts Administration In Higher Education, Scorecard Support, Decision Support For The Integration Of Maintenance Activities With Front End Production Planning Activities, Management Control Systems: How SPC Enhances Budgeting And Standard Costing, and The Use Of Noncontact Laser Gauging Systems For Online Measurement.
Is this you?
Log in
to update your profile.