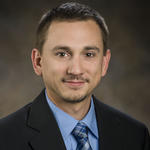 Andrew Beauchamp
This person's directory information is not available.
Teaching
I've taught a number of different courses on a variety of topics ranging from the economics of sex, drugs and rock 'n roll all the way to the intersection of christian social ethics and economics. Take a look at my Teaching Page.
Research Statement
I work at the intersection of a number of different areas within applied microeconomics, including Labor and the Economics of the Family, Education and Industrial Organization. These include a variety of topics like fertility, crime, retirement and marriage. Check out my research at the following page: Research Page
Is this you?
Log in
to update your profile.