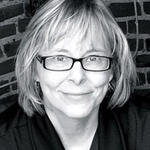 Annette Oxindine,
Ph.D.
Department:
English Language & Literatures
Address:
Millett Hall 489, 3640 Colonel Glenn Hwy., Dayton, OH 45435-0001
Annette Oxindine is Professor of English in Wright State University's Department of English.
EDUCATION: PhD in English, University of Maryland, College Park; MA in English, West Virginia University; BA in English, Frostburg State University, Maryland
AREAS OF INTEREST include the 20th-Century British Novel, Modernist Studies, Woolf Studies, Contemporary British Literature, Gender Studies, Disability Studies, Modern & Contemporary American and British Poetry.
TEACHING: Prof. Oxindine regularly teaches Introduction to Literary Studies, British Texts: Mid-19th to 21st Century, and a wide variety of upper-level undergraduate courses and graduate seminars in the Department of English. She also teaches occasional courses for the Honors Program as well as courses cross-listed with the Women, Gender, and Sexuality Studies Program. 
Upper-level courses and graduate seminars include the following topics: Elegiac Contemporary Literature; World War I in British Literature and Culture; British Literature: 1945 to the Present; The Country House in 20th-Century British Literature; Only Connect: E. M. Forster, Virginia Woolf, and Zadie Smith; Disability in Literature and Culture; Gender, Sexuality, and Modernism; The Modern British Short Story: A Haunted Genre; 1920s: Woolf, Eliot, and Mansfield; 1930s-40s: Woolf, Bowen, and Auden; Contemporary British Fiction; and 20th-Century British and American Poetry.
Awards include the College of Liberal Arts Outstanding Teaching Award as well as Writing Across the Curriculum Excellence in Teaching with Writing.
THE FOGDOG REVIEW: (See "My Links") Along with her students, Prof. Oxindine founded The Fogdog Review, a student journal which primarily publishes essays about literature. She continues to serve as The Fogdog Review's faculty advisor. In 2004, the journal received Wright State University's Presidential Commendation for Excellence for Extra-Curricular Activities, Team Award.
In 2019, The Fogdog Review produced A LOVE LETTER TO THE LIBERAL ARTS, a video featuring nineteen Wright State students who share their thoughts about the vital importance of the humanities. (See "My Links" for the full 55-minute video as well as the 4-minute trailer.) Also linked is The Fogdog Review's "Preface" to the video, which includes the following statement: "The liberal arts are not expendable. They are not impractical. The liberal arts are integral to our humanity. This is a love letter to our humanity, to the humanities, to the liberal arts."
PUBLICATIONS:
Literary Scholarship:  Publications include journal articles and book chapters about Virginia Woolf's fiction, including the pedagogical essay "Pear Trees Beyond Eden: Women's Knowing Reconfigured in Woolf's To the Lighthouse and Hurston's Their Eyes Were Watching God," which appears in MLA's Approaches to Teaching series. Recent articles include "Resisting Dissolution: The Salvific Turn in Elizabeth Bowen's The Heat of the Day," published in Renascence.
Poetry:  Poems appear in Gulf Coast, New Orleans Review, Southern Indiana Review, Radar Poetry, Shenandoah, Tinderbox Poetry, RHINO, Willow Springs, and elsewhere. New work, an elegy, appears in the 2019 summer issue of the Gettysburg Review.
Is this you?
Log in
to update your profile.