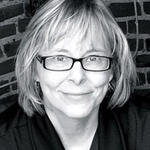 Annette Oxindine,
Ph.D.
Department:
English Language & Literatures
Address:
Millett Hall 489, 3640 Colonel Glenn Hwy., Dayton, OH 45435-0001
Annette Oxindine is Professor of English in Wright State University's Department of English.
EDUCATION: PhD in English, University of Maryland, College Park; MA in English, West Virginia University; BA in English, Frostburg State University, Maryland
AREAS OF ACADEMIC INTEREST include the 20th-C. British Novel, Modernist Studies, Woolf Studies, Contemporary British Literature, and Modern & Contemporary American Poetry
FALL 2020 courses: Contemporary American Poetry and Nonfiction by Poets (ENG 4460 and 6460) & Introduction to Poetry Writing (ENG 3820)
TEACHING: Prof. Oxindine regularly teaches Introduction to Literary Studies, British Texts: Mid-19th to 21st Century, and a wide variety of upper-level undergraduate courses and graduate seminars in the Department of English. She also teaches occasional courses for the Honors Program as well as courses cross-listed with the Women, Gender, and Sexuality Studies Program. 
Upper-level courses and graduate seminars include the following topics: Elegiac Contemporary Literature; World War I in British Literature and Culture; British Literature: 1945 to the Present; The Country House in 20th-Century British Literature; Only Connect: E. M. Forster, Virginia Woolf, and Zadie Smith; Disability in Literature and Culture; Gender, Sexuality, and Modernism; 1920s: Woolf, Eliot, and Mansfield; 1930s-40s: Woolf, Bowen, and Auden; Contemporary British Fiction; and 20th-Century British and American Poetry.
Awards include the College of Liberal Arts Outstanding Teaching Award as well as Writing Across the Curriculum Excellence in Teaching with Writing.
THE FOGDOG REVIEW: Prof. Oxindine and her students founded The Fogdog Review, a journal that publishes WSU student essays about literature. She has served as Fogdog's faculty advisor since its inception. In 2004, the journal received WSU's Presidential Commendation for Excellence for Extra-Curricular Activities, Team Award.
In 2019, The Fogdog Review produced A Love Letter to the Liberal Arts, a 55-minute video featuring nineteen Wright State students who share their thoughts about the vital importance of the humanities. A four-minute trailer of A Love Letter is also available, as is The Fogdog Review's "Preface" to the video.
The 2020 issue of The Fogdog Review will be available online in early fall. After twenty-three years of publication, this will be the final issue of the journal. Unfortunately, the College of Liberal Arts has decided to no longer support the publication of The Fogdog Review.
PUBLICATIONS  /  Literary Scholarship includes journal articles and book chapters about Virginia Woolf's fiction, including The Waves and Between the Acts, as well a chapter about intertextual approaches to teaching Woolf's To the Lighthouse and Hurston's Their Eyes Were Watching God," published in MLA's Approaches to Teaching series. Recent articles include "Resisting Dissolution: The Salvific Turn in Elizabeth Bowen's The Heat of the Day," published in Renascence.
POETRY: Poems appear in the Gettysburg Review, Gulf Coast, New Orleans Review, Southern Indiana Review, Shenandoah, Willow Springs, and elsewhere. New poetry is forthcoming in Colorado Review and the Massachusetts Review.
Last updated: July 2020
Is this you?
Log in
to update your profile.