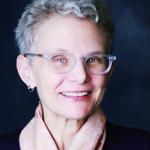 Ava Chamberlain,
Ph.D.
Title:
Professor Emeritus
Ava Chamberlain received her B.A. from the University of the South, located in Sewanee, Tennessee. Her M.A. and Ph. D. are from Columbia University, where she studied American religious thought and philosophy of religion. Her research focuses on religion in colonial America, particularly the life and thought of the New England puritan theologians Jonathan Edwards and Cotton Mather. After graduate school she worked as a research editor for the Works of Jonathan Edwards at Yale University, where her current interest in the relation between religion, gender, and law began to develop. At Wright State, she served as the Director of the Master of Humanities Program from 2001 to 2013.
Teaching
Prof. Chamberlain teaches courses on American Religions. In the classroom she explores the diversity and vitality of religion in American history. She emphasizes the relation between religion and political change; how religion shapes gender construction, and the development of new religious movements like Mormonism and Christian Science. She also offers a course on witchcraft in colonial America that explores in depth the relation between religion, gender, and law.
Research
Prof. Chamberlain is currently transcribing and editing volume six of Cotton Mather's "Biblia Americana," the great American puritan theologian's massive commentary on the Bible. Her volume comprises the final books of the Old Testament, Lamentations through Malachi. For more information on the "Biblia Americana," see The Mather Project.
She is the author of The Notorious Elizabeth Tuttle: Marriage, Murder, and Madness in the Family of Jonathan Edwards (NYU Press, 2012); and the editor of The Miscellanies, Nos. 501-832, vol. 18 of The Works of Jonathan Edwards (Yale UP, 2000). She has published articles in such prestigious journals as the William and Mary Quarterly, the New England Quarterly, Church History, and the Harvard Theological Review; and has written numerous chapters for edited volumes. In addition, she is a member of the editorial board of Jonathan Edwards Studies.
Is this you?
Log in
to update your profile.