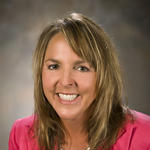 Brenda Elaine Kraner,
Ph.D.
Department:
Leadership Studies in Educ
Title:
Senior Lecturer and Program Director
Address:
Allyn Hall 490, 3640 Colonel Glenn Hwy., Dayton, OH 45435-0001
A professional with over 23 years of experience as an educator in higher education and organizations, who is passionate about helping others realize their full potential by leveraging their strengths and connecting them with resources that will enable them to succeed.  One who possesses strong skills in building relationships, communicating effectively, networking, developing others, and delivering interactive and engaging presentations and learning opportunities.
Education History
Ph.D. candidate (ABD) in Workforce Development and Education with a concentration in Human Resource Development at The Ohio State University, cognate areas include:  Distance Education, Adult Learning, Leadership, and Change.  Projected completion date:  Summer 2018
 
M.A. Applied Behavioral Sciences:  Training and Development, Wright State University
B.A. Psychology (major) Business (minor), Otterbein College
 
Qualified Myers-Briggs Type Indicator Administrator
 
Is this you?
Log in
to update your profile.