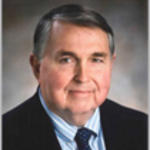 Dr. Bud Baker is Professor of Management in the Department of Management and International Business, from which he also directs WSU's graduate program in Project Management.  His first career was as an officer in the U.S. Air Force, where he served as a cargo jet navigator, Strategic Air Command missile crew commander, Air Force Academy professor and weapon system project manager. While at Wright State, Dr. Baker has held both faculty and administrative positions, including two stints as Department Chair, and Associate Dean for Graduate and International Programs. In addition to USAFA and Wright State, he has also taught at Denison University, Antioch University, Regis University, H. Lavity Stoutt Community College of the British Virgin Islands, the University of Dayton, Capital University of Economics and Business in Beijing, and the Shanghai National Accounting Institute.  He holds an MBA from the University of North Dakota, and an MA and Ph. D from the Peter F. Drucker Center of the Claremont Graduate School.
Married for 43 years to a very patient woman, he persists in his four decade-plus addiction to motorcycling in general, and Harley-Davidsons in particular. Dr. Baker continues to do consulting in areas of acquisition management and strategy, mostly in Washington, mostly with organizations within the federal government. His other interests include woodworking, woodcarving, and puttering in The Cave, his backyard woodworking shop.
Is this you?
Log in
to update your profile.