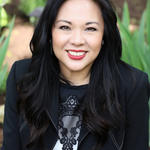 Carol Mejia-LaPerle,
Ph.D.
Department:
English Language & Literatures
Address:
Millett Hall 453, 3640 Colonel Glenn Hwy, Dayton, OH 45435-0001
Dr. Carol Mejia LaPerle is Professor and Honors Advisor for the Department of English at Wright State University. Her research interests include Renaissance/early modern drama, poetry and culture, the history of race, gender theory, material culture, and affective performances of and in Shakespeare. She regularly teaches a survey of early English literature, special topics in early modern drama, and the methods and materials of academic research. An active blog site for her Study Abroad program to the Stratford Theatre Festival of Canada can be found here: http://blogs.wright.edu/learn/stratfordcanada/
Her work has been supported by Wright State University's Research Council, College of Liberal Arts Research Grant, the Social Sciences and Humanities Research Council of Canada, the National Humanities Center, and the National Endowment for the Humanities. We was selected to participate in the "Gender, Race, and Early Modern Studies" colloquium to be held at the Folger Shakespeare Library throughout 2017-2018 and was an invited speaker for the 2019 RaceB4Race Symposium on Periodization and Race: https://acmrs.asu.edu/public-events/symposia/race-and-periodization
SELECTED PUBLICATIONS:
"Race in Shakespeare's Tragedies." Cambridge Companion to Shakespeare and Race (under contract with Cambridge University Press, forthcoming).
 "John Ogilby's Atlas Chinensis: Anglo-Dutch Exchange and the (Re)Printing of China." The Selected Papers of the Ohio Valley Shakespeare Conference (forthcoming).
""If I might have my will": Aaron's affect and race in Titus Andronicus." Titus Andronicus: The State of Play, edited by Farah Karim Cooper. London: Arden Shakespeare Bloomsbury Publishing, 2019. 135-156.
"Race and Affect: Pleasurable Mixing in Ben Jonson's The Masque of Blackness." Ben Jonson Journal 24.1 (2019): 1-20.  Recipient of Ben Jonson Discoveries Award.
"'Unclothe me of sin's gay trappings': Foreign Ornaments and Plain English in Philip Massinger's The Renegado." Cahiers Élisabéthains: A Journal of English Renaissance Studies 94.1 (2017): 74-92. http://journals.sagepub.com/eprint/Cw8HahJ5tQN98sIgkIqd/full
"Thou Art Translated: A Midsummer Chamber Play by Peter Sellars." Borrowers and Lenders: The Journal of Shakespeare and Appropriation 11.1 (2017). http://www.borrowers.uga.edu/783685/show
"An Unlawful Race: William Shakespeare's Cleopatra and the Crimes of early modern Gypsies." Shakespeare 13.3 (2017): 226-238. 
"Choreographing Culture in Huapango: Ivan Lipkies's Mexican Adaptation of Othello." Literature/Film Quarterly 43.2 (2015): 116-130. 
"Gendering Pathos on the Early Modern Stage: Persuasion and Passion in John Webster's The White Devil and The Duchess of Malfi." Interdisciplinary Literary Studies: A Journal of Criticism and Theory 17.1 (2015): 19-38. 
"The Crime Scene of Revenge Tragedy: Sacrificial Cannibalism in Seneca's Thyestes and Shakespeare's Titus Andronicus." Concentric: Literary and Cultural Studies 38.1 (2012): 9-28. 
"Uncivil Rhetorics: Magisterial Wit and Female Noise in Ben Jonson's The Magnetic Lady." English Studies: A Journal of English Language and Literature 93.8 (2012): 911-929. 
"Rhetorical Situationality: Alice Arden's Kairotic Effect in The Tragedy of Master Arden of Faversham." Women's Studies: An Interdisciplinary Journal. 39:3 (2010): 175- 193. 
"The Ghostly Rhetoric of Autobiography: Maxine Hong Kingston's Woman Warrior as American Gothic Narrative." Asian Gothic: A Critical Reader, edited by Andrew Hock Soon Ng. North Carolina: MacFarland and Company, Inc., 2008. 108-122. 
"Access and Agency in Elizabeth Cary's The Tragedy of Mariam: Early Modern Closet Drama and the Spatialization of Power." Literature Compass 3:2 (2006): 80-94.
"Domestic Rhetors of a Renaissance Family: Female Persuasions in Thomas Heywood's A Woman Killed With Kindness." Framing the Family: Representation and Narrative in the Medieval and Early Modern Period, edited by Rosalynn Voaden and Diane Wolfthal. Tempe, Arizona: Medieval and Renaissance Texts Series Press, 2005. 39-54. 
SELECTED PUBLIC HUMANITIES WRITING
"Race, Affect and the Olfactory" invited contribution to inaugural issue of The Sundial (Sept. 2019)
https://medium.com/the-sundial-acmrs
Curated and submitted to The Rambling "Early Modern Now" Issue 3 (Jan. 2019)
Is this you?
Log in
to update your profile.