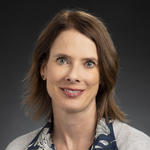 Caroline Susan Hillard,
Ph.D
Department:
Sch of Humanities & Cult. Studies
Title:
Associate Professor, Art History
Address:
Creative Arts Center 127, 3640 Colonel Glenn Hwy, Dayton, OH 45435-0001
Caroline Hillard is Associate Professor of Art History at Wright State University and a specialist in Italian Renaissance art. Her research focuses on conceptions of antiquity and ancient art in Renaissance Italy, concentrating on the rediscovery of the ancient Etruscans. Her publications include "Vasari and the Etruscan Manner" (Sixteenth Century Journal, 2013), "Mythic Origins, Mythic Archaeology: The Etruscans in Sixteenth-Century Narratives of the Foundation of Florence" (Renaissance Quarterly, 2016), and "Leonardo and the Etruscan Tomb" (Renaissance Quarterly, 2018). She is a recipient of grants from the Kress foundation, the National Endowment for the Humanities, the Renaissance Society of America and others, and in 2018-19 she was Robert Lehman Fellow at the Harvard University Center for Renaissance Studies at Villa I Tatti, Florence. In 2015 she participated in the National Endowment for the Humanities Summer Institute "The Legacy of Ancient Italy: The Etruscans and Early Rome," during which she studied Etruscan archaeological sites near Florence, Bologna, Orvieto, and other Italian cities. Prof. Hillard offers courses in Renaissance and Baroque art history, with occasional forays into ancient Roman and medieval art. She also leads a WSU Ambassador Program to Italy.
MA, 2002, Syracuse University
PhD, 2009, Washington University in St. Louis
Areas of Specialization
Renaissance & Baroque Art
Is this you?
Log in
to update your profile.