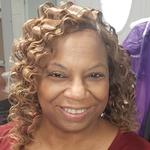 Carolyn Gunn,
M.Ed.
Department:
Orientation/Student Success Prgms
Address:
Student Union 023L, 3640 Colonel Glenn Hwy, Dayton, OH 45435-0001
Hello, my name is Carolyn Gunn.  I am very passionate about education, especially Higher Education.  I have 19 years experience working in Higher Education at 3 different institutions all accredited by the Higher Learning Commission.  My backgound in Education began at Sinclair Community College where I worked in a number of capacities as an off-campus facilitator, Academic Resource Center (ARC) facilitator (Dayton Campus), a Counselor, and a Student Success Coach in the Student Success Center and later in Academic Advising. I later began working at Central State University as an Academic Advisor before becoming a Retention Specialist where I assisted in laying the foundation of this department.  In Nov 2019, I left my position at Central State as a Retention Specialist to join a new team, The Retention Team as a Student Success Coach at Wright State University.  I have extensive knowledge in evaluating student's personality preferences and use of study strategies using the Myers-Briggs, JUNG Typology and LASSI tools.   I am very passionate about seeing students succeed. Graduation starts with course completion, semester to semester persistence and progression leading to retention and graduation. My philosophy is, "It's never too late to graduate".
Education History
M.Ed - with a concentration in Student Affairs and Higher Education - Wright State University 
M.S.A - with a concentration in General Administration - Central Michigan University
B. S. - Organizational Management - Wilberforce University
Teaching
I have 12 years of teaching experience teaching the First year Seminar Course (transitioning from high school to college) between Sinclair Community College and Central State University.
Professional Affiliations/Memberships
Awards/Recognition
I earned a certification in Retention from the Education Policy Institute spring of 2019.   I've presented at numerous national and regional conferences such as League of Innovation for Community Colleges, NACADA and SOCHE on various subjects from Student Success, At-Risk Students, and Student Retention.  I was also a part of the Nationally acclaimed  award winning team from Sinclair Community Colleges Student Success Center that won the Bellwether Award for the Individualized Learning Plan (ILP) later known as the Student Success Plan (SSP).
Is this you?
Log in
to update your profile.