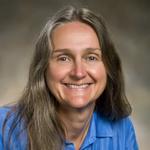 Cheryl L. Meyer,
J.D., Ph.D.
Department:
School of Professional Psychology
Address:
Health Sciences Bldg 117, 3640 Colonel Glenn Hwy, Dayton, OH 45435-0001
Areas of Interest
Forensic psychology; family violence, especially mothers who kill their children; correctional psychology; politics and reproductive rights of women including, adoption and custody; program and outcome evaluation; and LGBT issues. Dr. Meyer's recently published book on suicide can be found at https://www.elsevier.com/books/explaining-suicide/meyer/978-0-12-809289-7.
Is this you?
Log in
to update your profile.