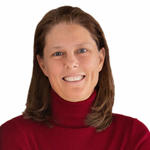 Corey Seemiller,
Ph.D.
Department:
Leadership Studies in Educ
Address:
Millett Hall 455, 3640 Colonel Glenn Hwy, Dayton, OH 45435-0001
Background
Dr. Corey Seemiller received her Bachelor's degree in Communication from Arizona State University, Master's degree in Educational Leadership from Northern Arizona University, and Ph.D. in Higher Education from the University of Arizona. She has worked as a leadership educator in higher education, K-12, non-profits, military, and in the community for more than 20 years.
Prior to her role as a faculty member in Organizational Leadership at Wright State University, Dr. Seemiller served as the Director of Leadership, Learning, and Assessment at OrgSync, Inc., a campus management technology platform for more than 450 colleges internationally. She oversaw all thought leadership initiatives and leadership research. She also served as the Director of Leadership Programs at the University of Arizona from 2006-2014 overseeing more than 3,000 participants in 10 leadership programs. She created and coordinated the Minor in Leadership Studies and Practice at the University of Arizona and served as an adjunct faculty member in the minor for 13 years. Dr. Seemiller has taught at public and private as well as two-year and four-year institutions. She has taught courses on foundations of leadership, emotional intelligence, global leadership, social justice leadership, critical perspectives on leadership, organizational leadership, leadership for social change, and research methods.
She is certified in the Gallup StrengthsFinder and Myers-Briggs Type Indicator. She has also earned certificates in Quality Matters for online teaching, the Science of Happiness from Berkeley EdX, and Diversity, Equity, and Inclusion from the University of South Florida.
For more information, go to www.coreyseemiller.com.
Student Leadership Competencies
Dr. Seemiller is also a dedicated scholar publishing and presenting nationally and internationally on issues related to leadership. She is the author of The Student Leadership Competencies Guidebook, the Student Leadership Competencies Resource Guide, and eBooks on program design, curriculum, assessment, and recognition to help educators develop intentional curriculum that enhances leadership competency development. She also designed evaluation measurements for each competency, an online database that outlines leadership competencies needed by each academically accredited industry, a workbook, online inventory, iOS app, and a digital badging program. Information about the books, database, and evaluation measurements are available at www.studentleadershipcompetencies.com.
Generation Z
Dr. Seemiller's book, Generation Z Goes to College, offers insight on the post-Millennial cohort in higher education. Her newly released book, Generation Z Leads, highlights strategies for developing the leadership capacities of Generation Z students. She has written a number of articles and blogs about Generation Z and has been interviewed by news media, including NPR, about this generation. In October 2017, Dr. Seemiller gave a TED Talk at TEDxDayton on Generation Z. More information can be found at www.thegenzhub.com. She has also published Generation Z: A Century in the Making, Generation Z Leads, and Generation Z Learns.
Leadership Education
Dr. Seemiller has also published articles on civic engagement, competency development, assessing leadership learning, and leadership educator identity development. Her research has taken her around the world for speaking, facilitating, and consulting. Dr. Seemiller served as the Co-Chair for the National Leadership Symposium two times. She is an active member of the International Leadership Association and serves on the Board of Directors for Lead365, is an issue editor for New Directions for Student Leadership, an associate editor for the Journal of Leadership Studies, the editor-in-chief for the SAGE business skills module (Leadership), and was the 2015, 2017, and 2019 Co-Chair for the Leadership Education Academy. Dr. Seemiller also co-founded the Sonoran Center for Leadership Development, a 501(c)(3) organization in Tucson, Arizona, in 2008 to offer affordable and accessible leadership development training for individuals and groups in Southern Arizona. She has served as a Board member since its founding. 
Classes
Dr. Seemiller teaches Organizational Leadership classes on topics such as leadership foundations, emotional intelligence, leading change, and organizational leadership. Dr. Seemiller is the director of the Master of Science in Leadership Development and teaches in the Student Affairs and Higher Education program.
Is this you?
Log in
to update your profile.