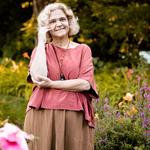 Cristina Redko,
PhD
Department:
Population and Public Health Sci
Title:
Associate Professor, Population & Public Health, Center for Global Health
Address:
Res Park-Tech Center IV 200, 3123 Research Blvd, Kettering, OH 45420-4035
Cristina Redko, Ph.D., is Associate Professor in the Master of Public Health Program where she teaches population health, global health and qualitative methods.
Dr. Redko has been working at Wright State University since 2003. Initially, she collaborated with Center for Interventions, Treatment and Addictions Research faculty conducting epidemiologic and ethnographic investigations of people with substance abuse problems. This experience solidified her conviction of the potential and significance of doing interdisciplinary and mixed methods research in public health.
Dr. Redko has developed a vast research experience, including investigating the lived experience of people suffering from mental illnesses, people with substance abuse problems, people with cancer, those who have suffered from injuries in the workplace, and refugees' quality of life. She has conducted research in United States, Brazil and Canada. Dr. Redko collaborates with the ongoing research initiatives of the Department of Population and Public Health Sciences. Her current research focuses on population health education and the potential of podcasting for teaching. 
Dr. Redko holds a Ph.D. in medical anthropology from McGill University and a M.Sc. in clinical epidemiology from McMaster University, both in Canada. During her post-doctoral work in health services research at the Center for Addiction and Mental Health in Toronto, she also completed clinical training in brief therapy at the Hincks-Dellcrest Institute. She earned an M.A. and a B.A. from Universidade de São Paulo, Brazil. During 2020, she was trained as a regenerative practitioner by Regenesis.  
Courses
Problems in Population Health
Global Health 
Qualitative Methods in Public Health
Research Interests
Systems view of life
Global Mental Health
Substance Abuse
Health Communications
Podcasting
Active Projects
ALIVE podcast. Please see www.alivepodcast.net. Alternatively, listen to NPR WCSU-FM 88.9 every Thursday at 6pm.
Education History
Ph.D., Medical Anthropology, McGill University, 2001
M.Sc., Clinical Epidemiology, McMaster University, 1994
M.A., Social Anthropology, Universidade de São Paulo, 1992
B.A., Social Sciences, Universidade de São Paulo, 1987
Is this you?
Log in
to update your profile.