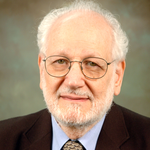 D. Mirkin,
M.D.
Title:
Professor Emeritus
Education
M.D.: University of Buenos Aires, Argentina (1957)
Residency: Hospital de Ninos de Buenos Aires (1966)
Residency: Children's Memorial Hospital, Chicago (1967)
Certification
American Board of Pathology, Anatomic Pathology (1980; 1998)
Pediatric Pathology (1991)
Clinical Expertise
Pediatric Pathology
Professional Affiliations
American Medical Association
Argentinian Society of Medicine
Argentinian Society of Pediatrics
Argentinian Society of Anatomy and Pathology
Chilean College of Physicians
Chilean Society of Pediatrics
Chilean Society of Anatomy and Physiology
Chilean Society of Cancerology
Chilean Society of Thorax Diseases and Tuberculosis
Is this you?
Log in
to update your profile.