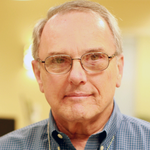 Daniel J. Lacey,
MD
Title:
Associate Professor, Internal Medicine
Address:
Dayton Children's Hospital, Neurology, 1 Childrens Plz, Dayton, OH 45404-1873
Dr. Lacey is an associate professor of neurology and pediatrics at Wright State University Boonshoft School of Medicine. Dr. Lacey was presented with the Professional Advocacy Award on November 14, 2002, at the annual meeting of the Epilepsy Foundation of Western Ohio. Read Erin's story "Never understimate a fall"- Erin was treated by Dr. Lacey in the headache clinic after suffering from a severe concussion during a basketball game.
Education
M.D.: Indiana University
Residency: Indiana University
Fellowship: Indiana University
Certification
American Board of Psychiatry & Neurology, with special competence in child neurology (1981)
Clinical Expertise
Pediatric Seizures & Epilepsy
Development Disorders-CP, Autism
Childhood Migraine, Headaches
Pain Management
Professional Affiliations
American Medical Association
American Academy of Pediatrics
American Academy of Neurology
Child Neurology Society
Is this you?
Log in
to update your profile.