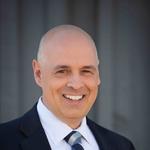 David S. Bright,
Ph.D.
Address:
Rike Hall 250, 3640 Colonel Glenn Hwy., Dayton, OH 45435-0001
Curriculum Vitae
Publications
Classroom-as-Organization
Biography
David Bright is a tenured Professor of Organizational Behavior and Organization Development the former department chair of the Department of Management and International Business. He received a Ph.D. in Organizational Behavior from the Weatherhead School of Management at Case Western Reserve University in 2005.
David's research focuses on the practice of values in organizations through virtue ethics, Positive Organizational Scholarship, organizational virtuousness, Appreciative Inquiry, and classroom excellence. His work has been published in several well-regarded academic and practitioner journals. He has co-authored a textbook, Becoming a Master Manager: A Competing Values Framework (2015, 2020), and a book on teaching, Classroom as Organization (2020).
David has also been recognized for outstanding, innovative teaching and service. He currently serves Operating Officer for the Organization Development and Change Division of the Academy of Management, one of the largest organizations for scholars in his area of expertise, and is form Chair of the Division. He is a four-time recipient of the department "Teacher of the Year" honor and was the 2011 recipient of the New Educator Award from the OBTS Society for Management Education, an international organization for management educators. He has also received the outstanding service award (twice) from the WSU Raj Soin College for outstanding contributions to the institution.
As a consultant, David has over 25 years of experience as a professional facilitator and executive coach with with expertise in training, leadership development, team dynamics, organizational development, strategic planning and change management processes. He designs holistic, customized services that maximize the likelihood for successful change. In recent years, he has specialized in helping executives who are experiencing deep challenges. He has coaching certifications from IPEC and for the Emotional and Social Competence Inventory (ESCI).
Past and current clients include such organizations as the Wayne State University School of Medicine, Wright State University, Wright State Physicians, Wright Patt Credit Union, the U.S. Navy, Roadway Express, the U.S. EPA, and many other organizations in education, finance, research & development, healthcare, transportation, information technology, military, and government.
Education
Ph.D., Organizational Behavior, 2005 – Case Western Reserve University, Cleveland, Ohio, USA
Master of Organizational Behavior and Master of Arts, International Area Studies (joint degree), 1999 – Brigham Young University, Provo, Utah, USA
B.S. Accounting, 1996 cum laude – Brigham Young University, Provo, Utah, US
Is this you?
Log in
to update your profile.