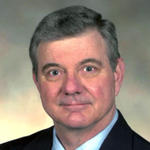 David M. Kender
Department:
Biomed Indust & Human Factor Engr
Title:
Senior Lecturer - Biomedical, Industrial & Human Factors Engineering
Address:
Russ Engineering Center 207, 3640 Colonel Glenn Hwy., Dayton, OH 45435-0001
Mr. Kender was promoted to the rank of Senior Lecturer of Engineering in 2010. He was originally appointed as a Faculty Lecturer in the Department of Biomedical, Industrial and Human Factors Engineering, College of Engineering and Computer Science in 2003. Previously, he served as an Adjunct Instructor in the department since 1997. He has taught at Wright State University since 1992 for the College of Science and Mathematics and the College of Education and Human Services. He received his Bachelor of Science in Education (Mathematics) from Miami University; a Bachelor of Science in Electrical Engineering from the Air Force Institute of Technology; a Master of Education (Educational Technology) and a Master of Science in Engineering (Human Factors Engineering) from Wright State University. Prior to joining the faculty at Wright State, Mr. Kender completed a twenty-four year career with the United States Air Force.
He is a member of the American Association for Engineering Education, the International Society for Technology in Education and the Honor Societies of Tau Beta Pi and Phi Kappa Phi. He received a Merit Award from the Johns Hopkins National Search for Computing to Assist Persons with Disabilities. Twice, Mr. Kender received the College of Engineering and Computer Science Excellence in Teaching Award for Most Effective Adjunct Teacher and for four of the past five years has been a top-five nominee to the College Honor Roll, Excellence in Teaching Award for Faculty.
Curriculum Vitae:

kender.pdf
15.48 KB
Is this you?
Log in
to update your profile.