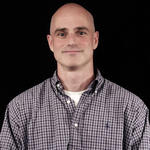 David M. Lahuis,
Ph.D.
Title:
Professor and I/O Area Leader
Address:
Fawcett Hall 443C, 3640 Colonel Glenn Hwy., Dayton, OH 45435-0001
David LaHuis joined the Psychology Department in 2003. Dr. LaHuis received his Ph.D. in Industrial and Organizational Psychology in 2002 from the University of Connecticut.
Curriculum Vitae

lahuis cv 2021.pdf
244.25 KB
Research Statement
Dr. LaHuis's research interests include item response theory and multilevel modeling.  His current focus is on understanding how individuals' traitedness levels affect their responses to personality items. 
Is this you?
Log in
to update your profile.