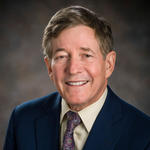 Roles at the Boonshoft School of Medicine:
February 1, 2018: Director, Educational Scholarship and Special Programs
September 2001 – January 31, 2017: Associate Dean for Medical Education
Educational Background:
M.D., University of Rochester School of Medicine
B.A., Antioch College, Yellow Springs, Ohio
Resident and Clinical Fellow in Psychiatry, Massachusetts General Hospital and Harvard Medical School
Resident and Clinical Fellow in Child Psychiatry, McLean Hospital of the Massachusetts General Hospital and Harvard Medical School
Awards and Honors:
2016: Alpha Omega Alpha Robert J. Glaser Distinguished Teaching Award.
2012 – 2015: Robert J. Kegerreis Distinguished Professor of Teaching, Wright State University
2012: Faculty Excellence in Teaching Award, The Southwestern Ohio Council for Higher Education
2008: Alpha Omega Alpha Honor Medical Society, Lifetime Member
2008 – 2011: Associate Editor, MedEdPortal, American Association of Medical Colleges
2013: Distinguished Life Fellow, American Academy of Child & Adolescent Psychiatry
2003: Distinguished Fellow, American Psychiatric Association
1998 – 2001: Assistant Editor, Journal of the American Academy of Child & Adolescent Psychiatry
Background and Areas of Interest:
At the Boonshoft School of Medicine Dr. Parmelee has championed 'engaged learning,' including the development of Team-Based Learning™ (TBL™) in all major courses and most clerkships. He served as the Inaugural President of the Team-Based Learning Collaborative (teambasedlearning.org), and conducts workshops for faculty development nationally and internationally on TBL™ and curriculum design in the health science professions.  He has served as Plenary Speaker at the annual meeting of the International Association of Medical Science Educators and faculty development retreats at Weill Medical College of Cornell University, Johns Hopkins University School of Medicine, and the American University of Beirut, Lebanon.  He has been a Visiting Professor of Medical Education at the Duke/National University of Singapore, Catholic University of Korea School of Medicine, the University of Sharjah (UAE), and Sultan Qaboos University College of Medicine, Oman, and the University of Zimbabwe. In April 2016, he made the keynote presentation at Tehran University of Medical Sciences Annual Medical Education Conference and was appointed to the Affiliated Faculty.
In addition to promoting 'engaged learning' in the Boonshoft curriculum, he helped develop the School's elective course, the Healer's Art in which almost all students participate. This course, designed by Dr. Rachel Remen and offered at more than 70 U.S. medical schools, helps medical students learn about meaning in medicine and how they might hold on to and practice the values of the profession throughout their lives of service. He is a co-author of "Professional Formation: Extending Medicine's Lineage of Service into the Next Century," published in the 2010 Special Flexner Centennial Issue of Academic Medicine, which advocates greater attention to the enduring and deeper values of the physician lineage in medical education.
Dr. Parmelee has served on several committees of the National Board of Medical Examiners, performed site visits for the LCME, and has been a regular site visit reviewer of medical schools for the Ministry of Higher Education of the United Arab Emirates. He has edited four textbooks and authored or co-authored many book chapters and peer-reviewed journal articles on child and adolescent psychiatry, psychoanalysis, medical ethics, pediatrics, and medical education.  He has conducted more than 100 workshops on TBL™ and curriculum design at U.S. health science professions schools (allopathic, osteopathic, naturopathic, nursing, pharmacy) and many international schools in the Far and Middle East, Africa and Europe. In 2011, he was an invited speaker at the 2nd Annual Health Professional Education Quality Conference in Bali, Indonesia, sponsored by the World Bank.
Is this you?
Log in
to update your profile.