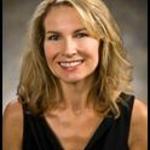 December Green,
Ph.D.
Department:
School Public and Intern'l Affairs
Address:
Millett Hall 331, 3640 Colonel Glenn Hwy, Dayton, OH 45435-0001
Dr. Green, professor of Political Science, is the chair of the School of Public and International Affairs and the director of International Studies. Dr. Green's Ph.D. is in International Studies (The University of South Carolina), and she supports the Political Science and International Studies programs in a variety of capacities, most notably promoting curricular development and advising students.  Dr. Green also teaches, offering courses through Political Science on human rights, gender violence, and Africa.  Students considering PLS or IS as a major are encouraged to contact her for an appointment, as are PLS and IS majors and minors with any questions or concerns.
Areas of Expertise:
African Politics
Gender Violence
Human Rights
Courses Taught
PLS 2000 - Power and Politics
PLS 3750/5705 - Human Rights in the U.S.
PLS 4480/6480 - Gender Violence & American Politics
PLS 4490/6490 - Int. Politics of Gender Violence
PLS 4510/6510 - Contemporary African Politics
PLS 4520/6520 - International Human Rights
PLS 2510 - Comparative Non-Western Political & Social Systems
Education History
B.A., 1982, University of South Carolina
M.A., 1983, University of South Carolina
Ph.D., 1988, University of South Carolina
Is this you?
Log in
to update your profile.