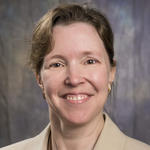 Denise A. Griffith,
MD
Department:
Family Medicine
Title:
Assistant Professor, Family Medicine
Address:
Five Rivers Family Health Center, 2261 Philadelphia Dr, Dayton, OH 45406
Denise A. Griffith, M.D., is a graduate of the University of Cincinnati College of Medicine and received her bachelor's degree from The Ohio State University. She completed her family practice residency at Miami Valley Hospital in 1994. Dr. Griffith was in private practice at the East Dayton Health Center and part-time faculty for the family practice residency at Miami Valley Hospital until July 2008 when she joined the Wright State University Family Medicine Residency full time as an associate director and inpatient service coordinator on the Miami Valley Hospital campus. She is a member of Alpha Omega Alpha Honor Society. Her interests are providing healthcare for an underserved community, incorporating faith in practice and inpatient medicine
Certification
American Board of Family Medicine
Hospital Privileges
Good Samaritan Hospital (a)
Miami Valley Hospital (a)
Key: (a) denotes active status; (c) denotes courtesy status
Education History
M.D.: University of Cincinnati
Residency: Miami Valley Hospital, Family Practice
Professional Affiliations/Memberships
American Academy of Family Physicians
Ohio Academy of Family Medicine
Is this you?
Log in
to update your profile.