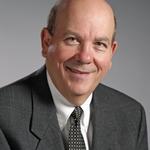 Donald H. Hopkins, Jr.,
M.B.A.
Department:
Raj Soin College of Business Admin
Address:
Rike Hall 251, 3640 Colonel Glenn Hwy., Dayton, OH 45435-0001
Over 25 years of experience in leading Information Technology organizations in the design and implementation of advanced, ever-evolving technology, as well as the ongoing management and support of complex, global  IT environments.  Five plus years of managing global procurement and supply chain management organizations.  Fifteen years of senior executive management experience.
International Game Technology             September 2011 to October 2014 (Retired)                 Reno, Nevada
CIO and Vice President of Global Procurement
Responsible for global information technology reporting to the COO at a $2.1B public company.  In addition to IT and Global Data Center Operations, was responsible for procurement with an annual spend of $550 million 
IT: global roll-out of SAP - adding forty plus legal entities in Europe, Latin America, Australia, Asia, and South Africa into a single instance of SAP; Enterprise data warehouse strategy -- including  "big data" to evaluate game performance and key operating indicators; Operational management of fourteen global data centers supporting interactive gaming operations
Procurement:  global roll-out of indirect procurement policies, processes and systems. On-shoring an electronic gaming machine built in China back to our main manufacturing facility in Reno Nevada
SunGard Availability Services          May 2008 to September 2011          Philadelphia, Pennsylvania
CIO and Vice President of Procurement
Responsible for global information technology reporting to the CEO at a $1.6B private company.  In addition to IT, responsible for global procurement with an annual capital spend of $220 million
IT:  Eliminated  islands of information caused by disparate transactional systems;  implemented an Enterprise Data Warehouse; upgraded the Oracle ERP system from release 11i to release 12, including  a complete rewrite of all the Configurator User Interfaces and a new channel store front via Oracle iStore;  launched a partner management system via SalesForce.com
Procurement:  Implemented Oracle Purchasing in North America and iProcurement in the UK. The procurement efforts netted over $70M in savings in 2008/2009
Cross-Functional: Led the company's low cost region strategy - launching a captive development center, initially in Pune, India (150 jobs)
NCR Corporation                        June 2005 to April 2008 (Retired)                                Dayton, Ohio
CIO and Vice President Of Information Technology Services
Responsible for global information technology reporting to the CAO at a $6.0B public company.  Managed 950 IT professionals and a global annual budget of $125 million.
Partnered with the Customer Services SVP on a project (over $20 million) to replace legacy (141) service delivery applications
Completed the cloning of 154 applications and 637 interfaces for the successful spin-off of the Teradata Business Unit in seven months
Exceeded 2004 to 2006 targeted cost reductions of $68.3 million by an additional $13.7 million achieving industry-leading cost efficiency
Completed major ERP development and deployments
          -    ERP to Italy, Japan, Korea, France, Mexico, Puerto Rica, Columbia, Poland
          -    CFS to Austria, Switzerland, Netherlands, Belgium, India, Taiwan
          -    MFG to Humboldt & Morristown forms plants
Consolidated 60 incidents of ERP into single global incident of ERP
Improved ITS Sarbanes-Oxley management testing, decreasing the deficiencies from 35% (2004) to 4% (2006)
Education History
Miami University, Oxford, Ohio;  B.A. degree; Mathematics and Physics (1970)
University of Dayton, Dayton, Ohio; M.S. degree in Mathematics (1974), Master of School Administration (1978), Master of Computer Science (1981); Master of Business Administration (1985)
Is this you?
Log in
to update your profile.