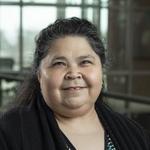 Donna Braswell,
B.A., J.D.
Department:
University Fiscal Services
Title:
Lead Fiscal Services Manager
Address:
Oelman Hall 134, 3640 Colonel Glenn Hwy, Dayton, OH 45435-0001
Education History
Bachelor of Arts, University of Toledo, 2000
Juris Doctor, University of Toledo College of Law, 2005
HERS Leadership Institute (Boston) 2021-2022
Professional Affiliations/Memberships
Attorney, licensed in the State of Ohio since November 6, 2006
Notary Public
Is this you?
Log in
to update your profile.