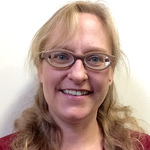 Ellen Ballerene,
MD
Title:
Assistant Professor, Psychiatry
Address:
Samaritan Behavioral Health, Elizabeth Pl 4th Floor, 601 S Edwin C Moses Blvd, Dayton, OH 45417-3424
Previous Professional Positions
Scioto Paint Valley Mental Health Center, Oct 2007 to Sep 2010, Staff Psychiatrist
Mountain Home AFB, Jun 2006 to Sep 2007, Mental Health Flight Commander/Staff Psychiatrist
RAF Lakenheath, 15 Jul 2003 to 7 Jun 2006, Clinical Staff Psychiatrist
May 2004 to May 2006, Medical Director Day Treatment Program
Jul 2003 to May 2004, Medical Director Inpatient Psychiatric Unit
Landstuhl Regional Medical Center, deployed in support of OIF/OEF, Jan 2005 to May 2005
Staff Psychiatrist, Inpatient Psychiatry, 6 Jan 05 to 10 May 05
Medical Director of Addiction Treatment Facility, 10 Jan 05 to 14 Feb 05
Education
B.A. in Psychology: Boston College, Chestnut Hill, Mass., summa cum laude (1995)
M.D.: Georgetown University School of Medicine, Washington, D.C. (1999)
Residency (General Psychiatry): Wright State University School of Medicine, Dayton, Ohio (2003)
Is this you?
Log in
to update your profile.