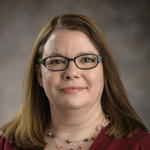 Emily Hamman,
M.A.
Department:
Human Resources
Title:
Deputy Chief Human Resources Officer and University Labor Relations
Address:
University Hall 220, 3640 Colonel Glenn Hwy, Dayton, OH 45435-0001
Job Duties:
As a Human Resources Business Partner, works closely with senior leadership to provide a proactive and strategic HR related approach in meeting college/division business needs as well as enterprise wide strategic initiatives. As the Staff Labor Relations Director, maintains the university's relationship with the staff labor unions and negotiates the respective collective bargaining agreements.
Is this you?
Log in
to update your profile.