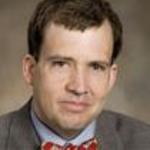 Evan W. Osborne,
Ph.D.
Address:
Rike Hall 275, 3640 Colonel Glenn Hwy., Dayton, OH 45435-0001
Curriculum Vitae:

vita.sum20.pdf
168.13 KB
Education History:
Ph.D., economics, UCLA, 1993
BS, economics, University of Texas-Austin, 1985
Academics
Teaching:
Favorite courses: principles of economics for non-business students (EC 2000), Economics of State and Society (EC 2100)
Unique or at least distinctive courses I have designed: Economics of State and Society;   Marxism: Theory and Practice;   Adam Smith;   Economics of Diversity;   Financial and Economic Instability;   The Great Depression;   Globalization;   Business and Society.
Other courses I teach: law and economics;   sports economics;   microeconomic principles
Professional
Professional Affiliations/Memberships:
American Economic Association
Western Economic Association
North American Association of Sports Economists
Awards/Recognition:
Teaching
Raj Soin College of Business outstanding graduate teacher, 2005-6
Dept. of Economics outstanding teacher, 2011-12, 2012-13, 2014-2015
Fulbright teaching grant, 2008-9 (Soochow University, Taipei, ROC)
Scholarship
Wright State University, Brage Golding Distinguished Professor of Research Award, 2015
Raj Soin College of Business outstanding scholarship award, 1998-9, 2000-1, 2001-2
Duncan Black prize, outstanding paper, Public Choice, 2002
Is this you?
Log in
to update your profile.