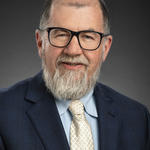 Gary Schmidt
Department:
College of Liberal Arts Admin
Title:
Professor and Dean, COLA
Address:
Millett Hall 163, 3640 Colonel Glenn Hwy, Dayton, OH 45435-0001
Dr. Schmidt is Dean of the College of Liberal Arts and Professor of German. He has taught classes in Women's and Gender Studies, LGBTQ+ Studies, Film Studies, Liberal Arts, and German language, literature, and culture. He has also team-taught classes with professors of Philosophy, History, Religious Studies, Spanish, Women's and Gender Studies, Political Science, Sociology, and English. He is the co-editor of Quertext: An Anthology of Queer Voices from German-Speaking Europe (University of Wisconsin Press, 2021). HIs articles have appeared in The German Quarterly, Gegenwartsliteratur, Modern Austrian Literature, Colloquia Germanica, ADFL Bulletin, and numerous anthologies. 
Areas of Expertise:
Contemporary German Literature and Film
Queer Theory
Thomas Mann
Literature of Vergangenheitsbewältigung
Literary Translation
Courses Taught
The Holocaust
Gender and Sexuality in German and Austrian Culture
Interdisciplinarity and Diversity
Philosophical Themes in Literature
Theory and Practice of Translation
The German Play
Germany 1945 to the Present
Critical Theory
Introduction to Film Studies
Elementary, Intermediate, and Advanced German Language
Education History
B.A.  Knox College
M.S.Ed. Northern Illinois University
M.A.  University of California, Santa Barbara
Ph.D. Washington University in St. Louis
Is this you?
Log in
to update your profile.