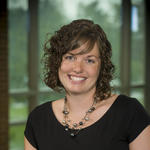 Genevieve Marie Jomantas,
M.S.
Department:
Graduate School
Title:
Quality Matters Instructional Designer and Master Reviewer
Address:
Medical Sciences Bldg 224, 3640 Colonel Glenn Hwy, Dayton, OH 45435-0001
Hello, my name is Genevieve Jomantas. I graduated from Wright State in 2009 after earning my Bachelor of Science in Psychology. I loved my educational experience from Wright State so much that I decided to stay at Wright State to work on my Master's degree! I have worked with undergraduate students for the past 11 years and have a passion for helping students adjust academically to college coursework. I am an avid swimmer and I often get up at 4:30 am just to get a workout in. I look forward to working with you, and I hope you enjoy your experiences as a Wright State Raider!!
Is this you?
Log in
to update your profile.