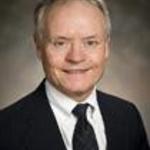 George G. Polak,
Ph.D.
Department:
Info Syst & Supply Chain Mgt
Title:
Professor of Supply Chain Management
Address:
Rike Hall 227, 3640 Colonel Glenn Hwy, Dayton, OH 45435-0001
George Polak, Ph.D.
Dr. George Polak is a Professor of Supply Chain Management in the ISSCM Department in the Raj Soin College of Business at Wright State University.  He completed his Ph.D. in Mathematics at Carnegie Mellon University in 1983.  Since then, he has focused his research efforts in the areas of combinatorial optimization, supply chain network design, and decision analysis.  His article, co-authored with Michael Magazine, entitled "Job Release Policy, and Printed Circuit Board Assembly," received the best paper award in Design and Manufacturing from the Institute of Industrial Engineers.  Dr. Polak's research has appeared in journals such as Annals of Operations Research, IIE Transactions, Production Planning and Control, Naval Research Logistics Quarterly, and Production and Operations Management.  He has been a reviewer for many of these journals and others such as European Journal of Operational Research and Interfaces.
Is this you?
Log in
to update your profile.