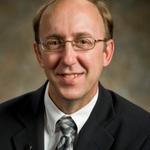 Gregory Michael Kellar,
Ph.D.
Department:
Info Syst & Supply Chain Mgt
Title:
Associate Professor of Supply Chain Management
Address:
Rike Hall 257, 3640 Colonel Glenn Hwy, Dayton, OH 45435-0001
Gregory Kellar, Ph.D.
Dr. Gregory Kellar is an Associate Professor of Supply Chain Management in the ISSCM Department of the Raj Soin College of Business.  He received his Ph.D. and M.B.A. from the University of Tennessee, Knoxville, and his M.S. and B.S. degrees in Mathematics from Brigham Young University.  Prior to joining Wright State, he taught Operations Management, Supply Chain Management and Logistics at Penn State, Brandywine; SUNY, Old Westbury; and Long Island University, where he was the founding director of the Logistics Management Institute.
Dr. Kellar has published in over 60 refereed journals and conferences including: The Journal of Business Logistics, The Journal of Transportation Law, Logistics and Policy, The Journal of Transportation Management, The Academy of Marketing Studies Journal, The Journal of Academy of Business and Economics, as well as DSI, and INFORMS. His research focuses on the strategic application of advanced modeling in supply chain management and builds on his earlier research that modeled impacts of corporate IT investments.  His other research includes a decision support tool that dynamically suggests pricing in the truckload industry.  His research has earned the prestigious Plowman Award.  Dr. Kellar has received significant research funding, developed seminars, and consulted for firms including Federal Express, Symbol Technologies, Warner-Lambert, LandAir and Olympus America.
Is this you?
Log in
to update your profile.