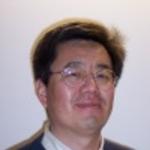 Guozhu Dong
Department:
Computer Science
Title:
Professor, Computer Science and Engineering
Address:
Joshi Research Center 383, 3640 Colonel Glenn Hwy., Dayton, OH 45435-0001
Research Statement
Research Area
Data Mining and Knowledge Discovery; Knowledge Transfer Oriented Data Mining; Blog Mining; Medical Data Mining; Data Cube and OLAP; Bioinformatics, Mining of Microarray Gene Expression Data; Information Security; Mining of Business and Scientific Data; Mining and Management of Text/Image/Time-Series Data; Knowledge Management; Data Warehousing; Workflow and Active Databases; Database Languages; Datalog and Deductive Databases; Database Theory (listed in reverse chronological order).
Is this you?
Log in
to update your profile.