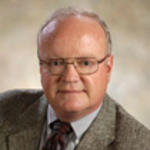 J. Michael Bernstein,
J.D.
Address:
Rike Hall 222, 3640 Colonel Glenn Hwy, Dayton, OH 45435-0001
Dr, Bernstein earned a Bachelor of Arts Degree with majors in psychology, sociology, and history and the Juris Doctor degree from Ohio Northern University.  He also attended the University of Cincinnati and has completed numerous postgraduate studies, courses, and certifications offered by the National Judicial College, the National Counsel of Juvenile and Family Court Judges, both associated with the University of Nevada, and the University of Memphis, and the Ohio Judicial College.
Dr. Bernstein is admitted to the practice law by the Ohio Supreme Court, The United States District Court for the Northern District of Ohio, The Sixth District Court of Appeals, and the United States Tax Court and is admitted to practice before the United States Supreme Court. 
He served as a Magistrate Judge for the United States District Court, Northern District of Ohio and retired from the Common Pleas Court of Mercer County, Ohio, where he served as the Court's Magistrate. He has taught numerous courses in business law, ethics, strategic management, employment law, and conflict management.
Prior to assuming the bench, Dr. Bernstein was in the private practice of law. He also served as a business and management consultant to numerous corporations. He is a past president and member of the Board of Trustees of the Ohio Association of Magistrates and has served as a member of the Ohio Supreme Court Board of Commissioners on Character and Fitness. He also served as Secretary and Vice-Chair of the Ohio Judicial College.  He has been honored with being inducted into the Order of Barristers and being recognized by the Ohio Supreme Court, the Ohio Association of Magistrates, and Ohio Northern University College of Law for contributions to the judicial profession and judicial education.
Dr. Bernstein is also certified as a Mediator by the Ohio Supreme Court. 
Dr. Bernstein was appointed by Wright State University to represent Wright State on the steerng committe for the Ohio Civil Rights Hall of Fame, as a founding member, and was honored by the Ohio Civil Rights Commission with the 2013 Ohio Civil Rights Hall of Fame Spirit of Freedom Award of Excellence.
Dr. Bernstein currently is a Senior Lecturer in the Department of Management and International Business in the Raj Soin College of Business and served as Assistant Dean for Administration in the College for 6 years.  He is also a retired firefighter, emergency medical technician, and hazardous material technician.
Academics
Teaching:
LAW 3000 - The Legal Environment of Business
LAW 4300 - The Legal Aspects of the Workplace (employment law)
MGT 4300 - Conflict Management and Negotiations
MGT 7720 - Project Contract Management and Negotiations
Is this you?
Log in
to update your profile.