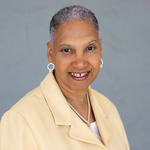 Janeece Warfield,
Psy.D., RPT-S
Department:
Professional Psychology
Title:
Professor, Director, Doctoral Internship Program SOPP
Address:
Ellis Human Devel Inst E217B, 9 N Edwin C Moses Blvd, Dayton, OH 45402-8470
Areas of Interest
Pediatric psychology with specialization in working with infants and young children, chronic illness, and developmental disabilities. Areas of interests: play therapy, violence prevention, infant mental health, trauma, and multicultural/diversity issues.
Is this you?
Log in
to update your profile.