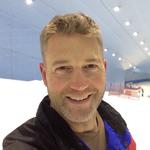 Jason R Pickett,
M.D.
Department:
Emergency Medicine
Title:
Clinical Assistant Professor, Emergency Medicine
Research Interests
Mobile integrated health care (community paramedicine), prehospital advanced airway, injuries and illnesses among tactical operators, active shooter response
Lectures, Lessons and Presentations
Riot Control Agents and Irritants
Quality Assurance in EMS
New paradigms in spinal immobilization
3 Lead and 12 Lead EKG Interpretation
Abuse, Assault, and Forensics for EMS
MASCAL: Helicopter crash in Iraq
Damage Control Resuscitation
Ketamine in Emergency and Prehospital Medicine
Medical Response to the Active Shooter
Mission Preplanning for Civilian Tactical Operations
It's Not All TCCC: Comparison of Casualty Care in Military and Civilian High Threat Environments
Armored Vehicle Rescue
Medical Direction for Special Operations
Military Experience
Major, Medical Corps, US Army Reserve, 2005-2014
256th Combat Support Hospital
90th Sustainment Brigade
Major, Medical Corps, West Virginia Army National Guard, 2014-present
Battalion Surgeon, 2/19th Special Forces Group (Airborne)
Education History
Board Certified in Emergency Medicine and Emergency Medical Services
Wright State University, 2005-2008
Chief Resident, Integrated Residency in Emergency Medicine
Eastern Virginia Medical School, Norfolk, VA, 2001-2005
Medical Doctorate
Brandeis University, Boston, MA, 1999-2000
Post-Baccalaureate Premedical Program
Carnegie Mellon University, Pittsburgh, PA, 1992-1996
Bachelor of Fine Arts, Drama
Community College of Allegheny County, Allegheny General Hospital,
Pittsburgh, PA, 1995-1996
EMT-Paramedic Training Program
Publications
Pickett JR, Dickinson ET. Dealing with Dig: A comprehensive review of digoxin and its therapeutic and toxic effects. Journal of Emergency Medical Services (JEMS) 2005 Aug;30(8):70-8, 82, 84
Schwartz, McManus, et al. Tactical Emergency Medicine. Chapter 35: "Emerging Technologies in Tactical Medicine". LWW. 2007.
Singer J, Pickett JR, Chuuon P. Food Borne Illness. Pediatric Emergency Medicine Reports. Oct. 2007
Kagel, et al. International Trauma Life Support Manual, Military Edition, 2ed.  Appendix 3: "Environmental Considerations". 2010
Wipfler EJ, Heiskell LE, et al. Tactical Medicine Essentials. Peer reviewer, Ch 24 "Weapons of Mass Destruction". Jones and Bartlett. 2010
American College of Emergency Physicians, Ohio Chapter. Ohio ACEP EMS Medical Director's Course. Chapter 11: Protocols and Standing Orders.  Chapter 13: EMS Quality and Performance Improvement. Published online. 2013
Kwon PO, Pickett JR. Coinfection of Mycoplasma pneumonia with chronic Q fever in a nurse deployed to Operation Iraqi Freedom: a case study. US Army Med Dep J. 2014 Jul-Sep:51-4
Pickett JR, Kallsen TW, Schott EE. Damage control resuscitation. Trauma Reports. 2015 July
Ciottone GR (Ed.) Disaster Medicine, 2ed. Ch 87 "Tactical Emergency Medical Support". Elsevier. 2016
Barnhart GC, Cullinan WF, Pickett JR. Prolonged field care of a casualty with penetrating chest trauma. Journal of Special Operations Medicine. Breakaway Media. Accepted for publication 2016
Professional Affiliations/Memberships
American College of Emergency Physicians
            Emergency Medical Services Section
            Tactical Medicine Section
            Disaster Medicine Section
National Association of EMS Physicians
            Practice and Standards Committee
            Council of EMS Fellowship Directors
Committee on Tactical Emergency Casualty Care
            Standards and Practice Committee
Special Operations Medical Association, Lifetime member, Program Committee
National Tactical Officer's Association
Ohio Tactical Officer's Association
Society of US Army Flight Surgeons
Awards/Recognition
Student Leadership Award, Eastern Virginia Medical School, 2005
Community Service Award, Carnegie Mellon University, 1996
Is this you?
Log in
to update your profile.