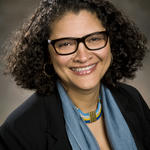 Jennifer E. Subban,
Ph.D.
Department:
Urban Affairs & Geography
Title:
Associate Professor and Frederick A. White Distinguished Professor of Professional Service
Address:
Millett Hall 337, 3640 Colonel Glenn Hwy, Dayton, OH 45435-0001
Associate Professor, University of New Orleans, 1998: foundations of urban affairs, strategic planning and evaluation, human resources, nonprofit administration, philanthropy and grant making.
Dr. Subban directs the Nonprofit Leadership Alliance certificate and program.  This program prepares students for careers in nonprofit administration.  She led two Ambassador programs to Durban, South Africa and will lead a third in 2014.  Her research involves program development, project management, family literacy, and issues of race, culture, and gender in community development and the nonprofit sector.  YWCA Dayton recognized Dr. Subban a Woman of Influence in 2012.
Is this you?
Log in
to update your profile.