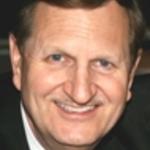 Jim Adamitis,
Ph.D.
Department:
Sociology & Anthropology
Title:
Senior Lecturer and Internship Coordinator Sociology
Address:
Millett Hall 289, 3640 Colonel Glenn Hwy., Dayton, OH 45435-0001
Dr. Jim Adamitis
Senior Lecturer and Internship Coordinator
Main Office # 270, Millett Hall , Department of Sociology and Anthropology
3640 Colonel Glenn Hwy., Dayton, OH 45435-0001
Office Hours: By appointment. Please complete appontment signup sheet by office (MH 289).
E-mail: jim.adamitis@wright.edu
Main Office Phone: 937-775-2667
Dr. Adamitis has published in international and national journals, interned and worked in law enforcement, directed a major crime-study curriculum with a private university as a faculty member and program director. He also served as a policy board member, principal investigator and an administrative supervisor involving various funded research projects.
In the earlier stages of his academic career, he was affiliated with 2 major state universities as a graduate counselor, as well as a department information representative. He is a criminologist whose areas of expertise address research methods, police and society, victimology, juvenile delinquency, comparative criminal justice systems, criminological theory, contemporary issues and leadership theory. More recently he assisted in co-authoring a Fulbright International Scholars in Residence Grant hosting a female criminologist from the Middle East while serving as a criminology consultant and full professor prior to retiring.
Currently, Dr. Adamitis serves as a senior lecturer and is also responsible for coordinating internships for undergraduate students in the Department of Sociology and Anthropology in the College of Liberal Arts at Wright State University and its multi-disciplinary Crime and Justice Studies Program.
Is this you?
Log in
to update your profile.