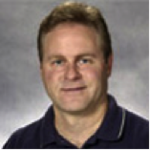 John P. Feldmeier,
Ph.D.
Department:
School Public and Intern'l Affairs
Address:
Millett Hall 315, 3640 Colonel Glenn Hwy., Dayton, OH 45435-0001
John P. Feldmeier is a Professor in the Department of Political Science at Wright State University, where he teaches courses in Constitutional Law, Criminal Law, and Public Ethics.  He also is an attorney in Cincinnati.   
John began his career with the Ohio Civil Service Employees Association, a public employees union in Ohio, where he represented employees in labor arbitrations and advised parties on their rights under collective bargaining agreements.  Later, John served as an attorney with the Ohio Ethics Commission, where he advised public officials on their ethical duties under Ohio law.  In 1997, John joined the law firm of Sirkin, Pinales, Mezibov & Schwartz, where he practiced in the areas of First Amendment rights, criminal defense, and civil rights. As an attorney, John served as co-counsel for the Free Speech Coalition before the United States Supreme Court in Ashcroft v. The Free Speech Coalition (2002), a case in which the Court struck down portions of the Child Pornography Prevention Act of 1996.  He testified before the U.S. Congress regarding the constitutional defects of the PROTECT Act, a House bill seeking to regulate sexual expression.  He also has argued cases before the Ohio Supreme Court in matters involving a murder indictment, sexual offender registration requirements, and Ohio's attorney client privilege. ohn obtained his bachelor's degree in Political Science from Ohio Dominican College, graduating magna cum laude with honors.  He earned his law degree from Capital University Law School, where he served and published on the law review and competed nationally as a member of the Civil Rights Moot Court team.  After law school, he received his Ph.D. from Miami University.John is admitted to practice before the United States Supreme Court; the Supreme Court of Ohio; the United States Courts of Appeals for the Sixth Circuit; the United States District Courts for the Southern and Northern Districts of Ohio, and all courts in the State of Ohio.Pre-Law Advisor (put in link to Pre-Law Information)
Areas of Expertise:
American Politics
Constitutional Law
Civil Rights/Civil Liberties
Criminal Justice
American Federalism
Legal Ethics
Courses Taught
PLS 2120 - American National Government
PLS/REL - 3150 - Politics and Religion
PLS 3400 - Law and Society
PLS 3420 - Civil Liberties I: The First Amendment
PLS 3430 - Civil Liberties II: Due Process & Equal Protection
PLS 3990 - Legal Ethics: The Attorney-Client Privilege
PLS 3990 - The Supreme Court in American Politics
PLS 3990 - Moot Court
PLS 3990 - Politics and Ethics
PLS 4360 - Criminal Law
PLS 4370 - Criminal Procedure
PLS 4400 - Constitutional Law
PLS 4420 - Criminal Justice System
PLS 4430 - Administrative Law
Education History
B.A., 1988, Ohio Dominican College
J.D., 1991, Capital University
M.A., 1993, Miami University
Ph.D., 1996, Miami University
Is this you?
Log in
to update your profile.