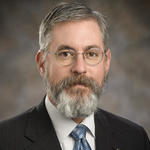 Jonathan R. Winkler,
Ph.D.
Department:
Sch of Humanities & Cult. Studies
Title:
Professor, History Associate Chair of SoHCS
Address:
Allyn Hall 477, 3640 Colonel Glenn Hwy, Dayton, OH 45435-0001
Jonathan Reed Winkler is Professor and Chair of the Department of History at Wright State University. A native of Ohio, he holds degrees from Ohio University's Honors Tutorial College (AB) and Yale University (PhD), and has studied at Capital University, the University of Edinburgh, and the University of Salamanca.  He is the author of Nexus: Strategic Communications and American Security in World War I (Harvard University Press, 2008, paperback 2013), winner of the Paul Birdsall Prize of the American Historical Association (2010), the Distinguished Publication Award of the Ohio Academy of History (2009) and the Theodore & Franklin D. Roosevelt Naval History Prize, awarded by the FDR Presidential Library, the Roosevelt Institute, the Theodore Roosevelt Association, and the New York Council of the Navy League of the United States.  He has delivered lectures before the American Philosophical Society and at the National Security Agency.
He teaches, researches and writes on U.S. foreign relations (1776 to the present), military and naval history, international history, and strategic thought in the modern era. 
Winkler is a member of the Society for Historians of American Foreign Relations, the Society for Military History, the Phi Beta Kappa Society, and the United States Naval Institute.  He is a past president of the Ohio Academy of History.
Research Statement
Peer Reviewed Scholarship
"Blurred Lines: National Security and the Civil-Military Struggle for Control of Telecommunications Policy during World War II," Information & Culture 51:4 (2016): 500-531.
Technology and the Environment in the Global Economy," in Frank Costigliola and Michael J. Hogan, eds., America in the World: The Historiography of U.S. Foreign Relations since 1941, 2nd edition (New York: Cambridge University Press, 2014): 284-306.
"Information Warfare in World War I," The Journal of Military History 73:3 (July 2009): 845-867.
"Bridging the Gap: The Cable and Its Challenges," in Bernard Finn and Daqing Yang, eds., Communications Under the Seas: The Evolving Cable Network and Its Implications (Cambridge, MA: MIT Press, 2009): 25-44.
Nexus: Strategic Communications and American Security in World War I (Harvard University Press, 2008, paperback 2013).
Shorter articles, chapters, commentaries and contributions
"Telecommunications and World War I," Proceedings of the American Philosophical Society 159:2 (June 2015): 162-168.  Video of lecture.
"Silencing the Enemy: Cable Cutting in the Spanish-American War," War on the Rocks blog, November 6, 2015
"Reagan and the Military," in Andrew Johns, ed., A Companion to Ronald Reagan (Oxford: Blackwell Publishing, 2015): 167-183.
"Reality, Perceptions of Reality, and the Creation of New Realities," commentary on articles in "Cultures of Secrecy" forum, Diplomatic History 35:4 (September 2011): 701-705.
Is this you?
Log in
to update your profile.