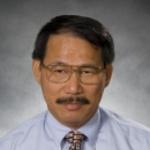 Junghsen Lieh,
Ph.D.
Department:
Mechanical & Materials Engineering
Title:
Professor Mechanical and Materials Engineering
Address:
Russ Engineering Center 236, 3640 Colonel Glenn Hwy., Dayton, OH 45435-0001
Prof. Lieh received his BS degree in Taiwan-ROC and MS and PhD degrees from Clemson University in South Carolina, and joined Wright State University in 1990. After finishing college he worked as a mechanical engineer for 7.5 years before enrolling in Clemson. Dr. Lieh has earned a number of awards such as Hoechst-Celanese Doctoral Award, SAE Teetor Educational Award and international invention awards, and also won many prestigious design competition awards including ASME-HPV championships, NASA moon-buggy award, and so on. Dr. Lieh's research areas cover green energy technology, additive and smart manufacturing, electric vehicles, hybrid electric UAV, mechatronics, nonlinear systems, control and automation, biomechanics, etc.
Is this you?
Log in
to update your profile.